Patents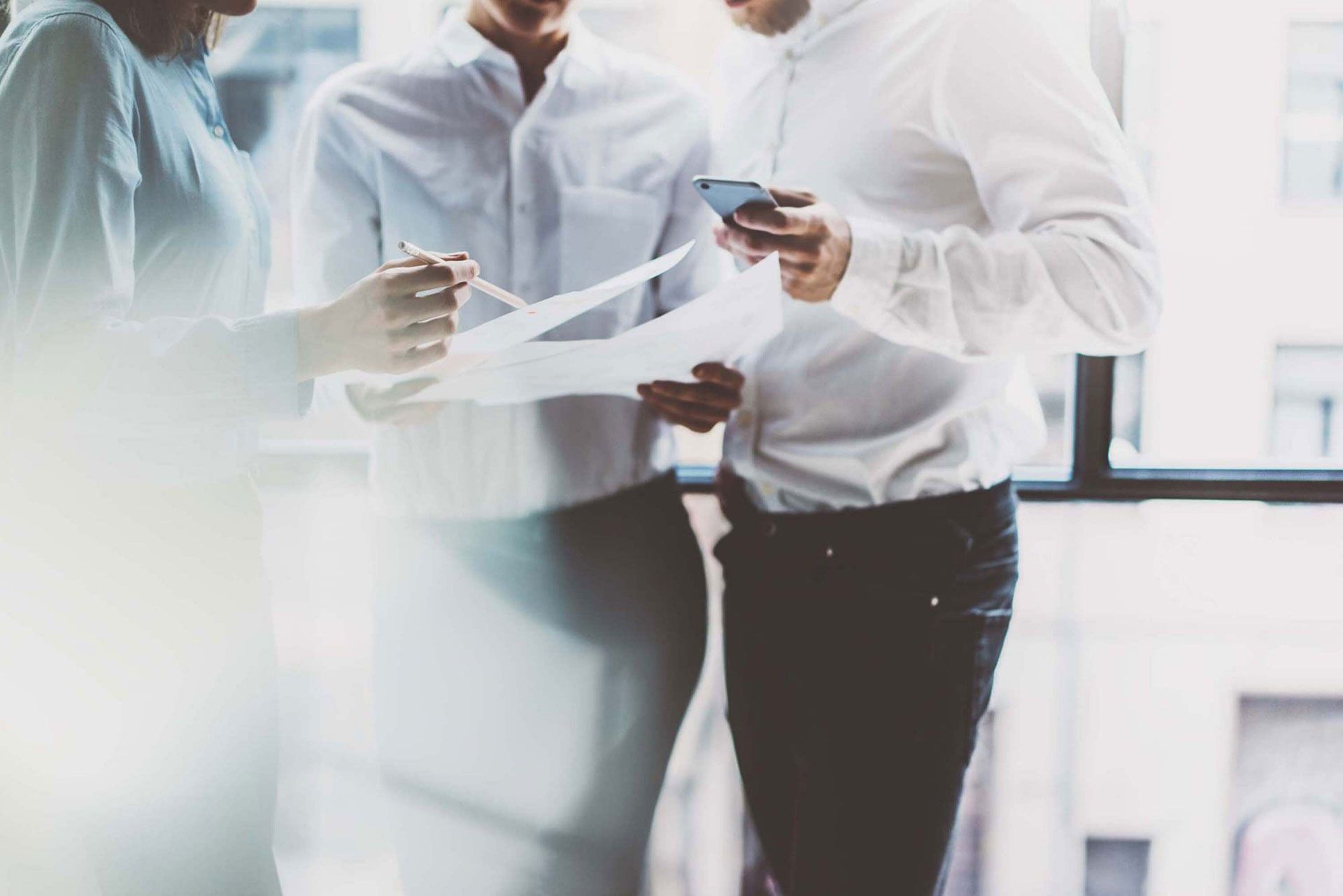 We dedicate our time to listen and offer you're the best possible advice. A personal first meeting will allow you to get an overview about your possibilities, available and suitable property rights, Dos and Don'ts as well as the first steps on your way to patent protection. This first consultation is free of charge, non-binding, confidential and can also be conducted by telephone or video conference.
Patents and patent applications

---
Patentability evaluation:
We evaluate whether your invention or technical innovation is eligible for patent protection (e.g. software or computer-implemented inventions) and meets the criteria of patentability, especially in regards to novelty, inventive step, and commercial usability.
Patent application:
We offer support in the formal and substantial preparations of all documents relevant for filing a patent application with the respective Patent Offices. Moreover, we take care of preparing and drafting the required application documents and technical drawings.
IP strategy:
We will gladly set up and evaluate your individually tailored IP filing strategy while taking into account all advantages and disadvantages, as well as the associated costs.
Protection in other countries:
Through our global network of cooperating attorneys (for example in the USA, China, Japan or Russia), we organise and coordinate abroad patent applications as your (single) central contact.
IP portfolio management:
We oversee and evaluate IP portfolios and keep evidence of important deadlines and payment of annual fees.
Opposition and nullity proceedings:
In order to eliminate potentially dangerous or infringing protective rights of third parties at the Austrian or European Patent Office, we support you in opposition or nullity proceedings and attend oral hearings.
Patent searches:
We conduct searches as needed, such as prior art searches, invalidity searches, IP monitoring, freedom-to-operate searches, legal status searches, technology field monitoring and landscape searches.
Infringement of intellectual property rights:
In addition to assessing patent infringements of third parties towards your patents, we provide infringement opinions, prepare and respond to property right warnings and cease-and-desist letters, take over representation before courts as well as seek out-of-court solutions.
Freedom-to-Operate (FTO) analysis:
We arrange freedom-to-operate projects, e.g. for due diligence, and plan and conduct FTO research and evaluate the results. Based on this, we prepare risk assessments.
Seminars and workshops:
We offer ready-made or customized seminars and workshops on various IP topics. We also offer training courses for IP departments and in-house counsels on substantive, legal and administrative topics (e.g. introduction to IP rights, IP strategies, reading and interpreting patent claims, information regarding the current jurisdiction, etc).
Subsidies (patent check of the FFG):
With the FFG Patent.Voucher, small and medium-sized enterprises (SMEs) can receive financial support for the filing of Austrian patents and PCT applications (international patent applications). The Patent.Voucher is applied for directly at the Austrian Research Promotion Agency (FFG).
We are happy to provide advice, support and assistance regarding subsidies for patent applications.
Service invention:
We create concepts and strategies for companies on the correct approach to and valuation of service employee inventions and calculation of appropriate compensation.
Utility models:

We prepare utility models as a strategic alternative or supplement to patent protection.
Supplementary Protection Certificates (SPCs):
We help you establish supplementary protection certificates to extend the term of protection of patents on pharmaceuticals or plant protection products.
Expert opinion:
Our expert opinion on the evaluation and assessment of industrial property rights, validity, infringement and on service inventions is available to you at all times.
Agreements:
From negotiating and drafting purchase, licence and co-ownership agreements right up to the transfer of intellectual property rights, our many years of experience will be of significant value to you.